Box it up, and ship it out
Most efficient packout conveyor available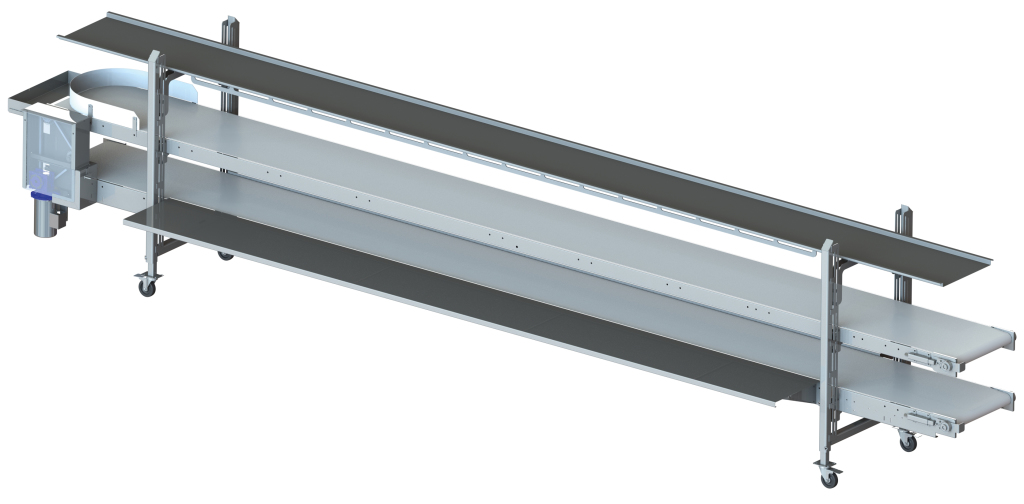 The triple deck pack out conveyor is A&B's flagship pack out system, proven to be 30% more efficient than turn tables. It is available in several length options to fit your needs. Featuring ergonomically sized packing tables and full adjustability, it is the most efficient and effective pack out system available.
Features and Benefits
•Simple to operate
•Fully Adjustable heights
•Convenient packing tables
•Standard in 10', 15' and 20' lengths
•Custom lengths available
•Offered in single, double or triple deck versions
•Variable speed frequency control drive
•Industrial-grade, non-fray, PVC belting
•Optional skate wheel top available
•Low Maintenance