Flexible, Simple and Easy to Use
Flexibility is more important than ever before. Therefore we have designed our Semi-Automated Bagging System which runs a wide range of bag styles and sizes. Runs almost any style loose bags from thin poly bags for frozen to "handled pouch bags." Which includes styles like the single folded handle, double handle, double finger holes, slider locks and ziplocks all in different sizes such as 10 oz, 12 oz, 1lbs, 2lbs, and even 3 lbs bags.
The unique design allows for easy on the fly changeovers from one style bag to the next. This coupled with its virtually limitless number profiles makes it simple to operate. The Semi-Automated Bagging System paired with our Evolution Weigh & Fill Systems are designed to ensure that there is not a gentler, more accurate or higher capacity machine in the industry.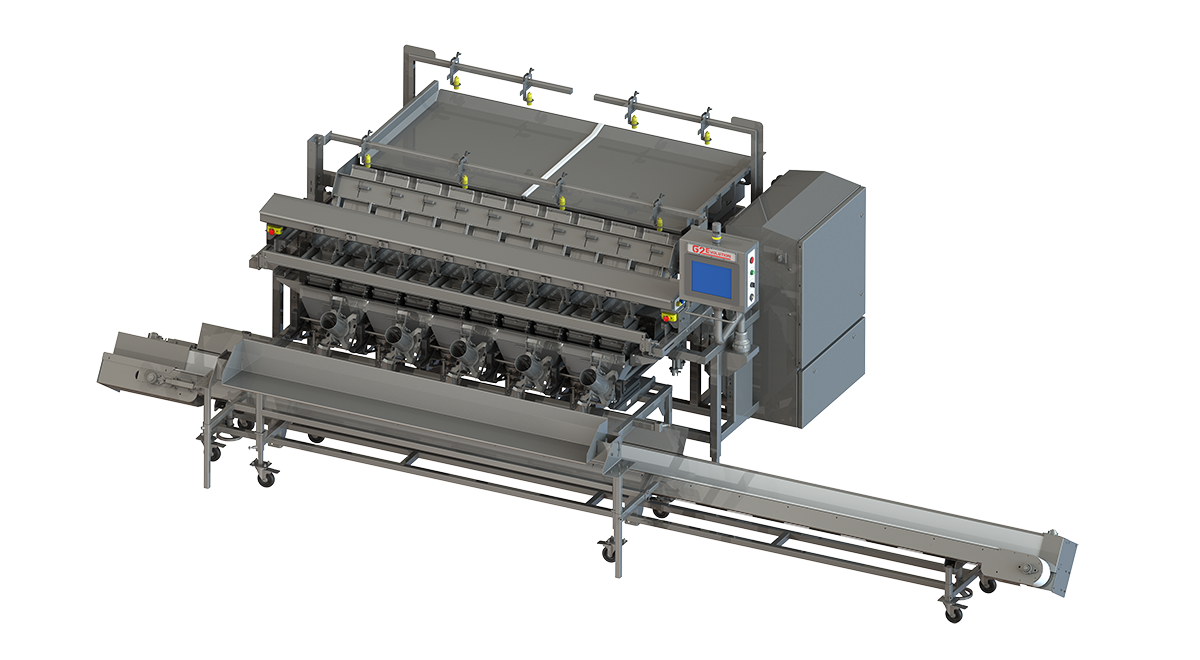 Features and Benefits
Packs 10oz to 3lbs Bags
Packs up to 50 Bags per minute
Easy to clean for good sanitation practices
Improves product quality through gentle handling
Extends Shelf Life
Remote Assistance Available
Programmable Profiles
Solid State Electronics
Heavy duty Stainless Steel Construction
Low Maintenance
Semi-Automatic Bagging System from A&B Packing Equipment, Inc. on Vimeo.