Removing more stems with less parts…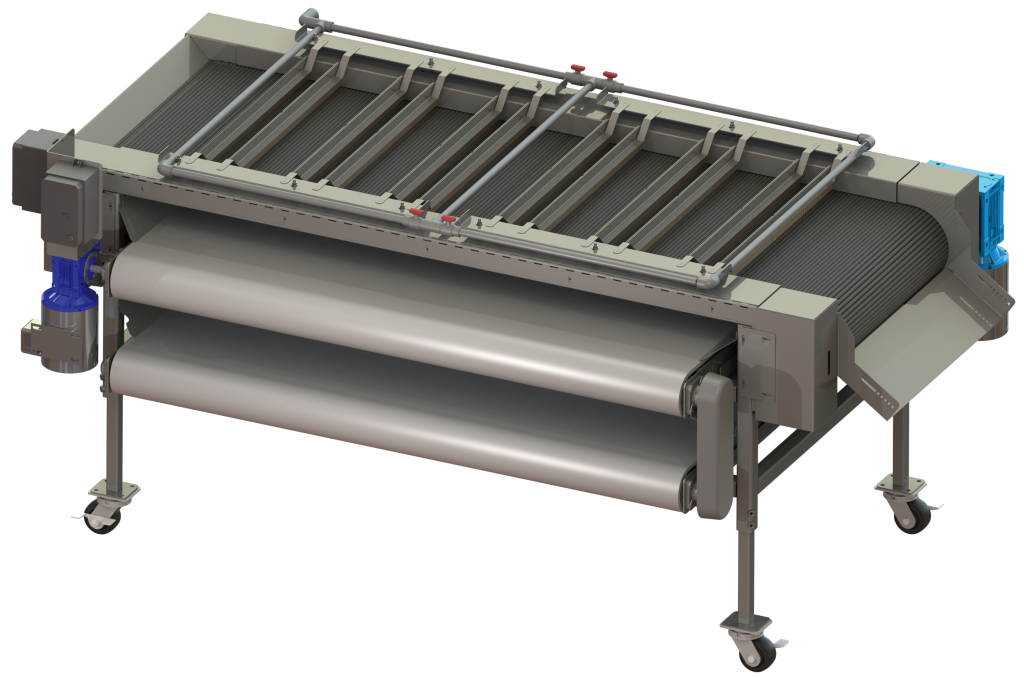 A&Bs unique design of destemming rod supports reduces a great amount of stress from the destemming chain driven links which keeps the destemming rods closer together achieving better destemming results over an extended period of time. This provides superior destemming action along with savings in maintenance costs and downtime.
You achieve improved stem count after product runs across A&B's Long bed Destemmer. It is the longest destemming bed available in the industry for the best stem counts in the business!
A&B's proven high speed long Destemer bed creates the ideal setting for a High capacity Rod Destemmer. Special drive chain reduces down time and, cost with increased life expectancy. With its Stainless steel drive system, no corners are cut on this very important component!
The Rod Destemmer is designed to be low maintenance, which increasing your throughput for the season. Destemming rods are friction driven with no plastic gears and sprockets to break causing costly down time, unlike some competitors.
Providing a variable speed system allows you to destem in a variety of berry conditions. It also includes a water bar system to lubricate rods and rinse stems away. With this feature you have the option to use a sanitation injection system to reduce yeast, and mold counts and other unwanted pathogens!
Features and Benefits
•Wash down stainless steel motor
•Hollow bore drive system
•Heavy duty Stainless Steel construction
•Adjustable in feed and exit heights
•Mounted on caster wheels for ease of movement
•Variable speed drive