Small things can cause big problems…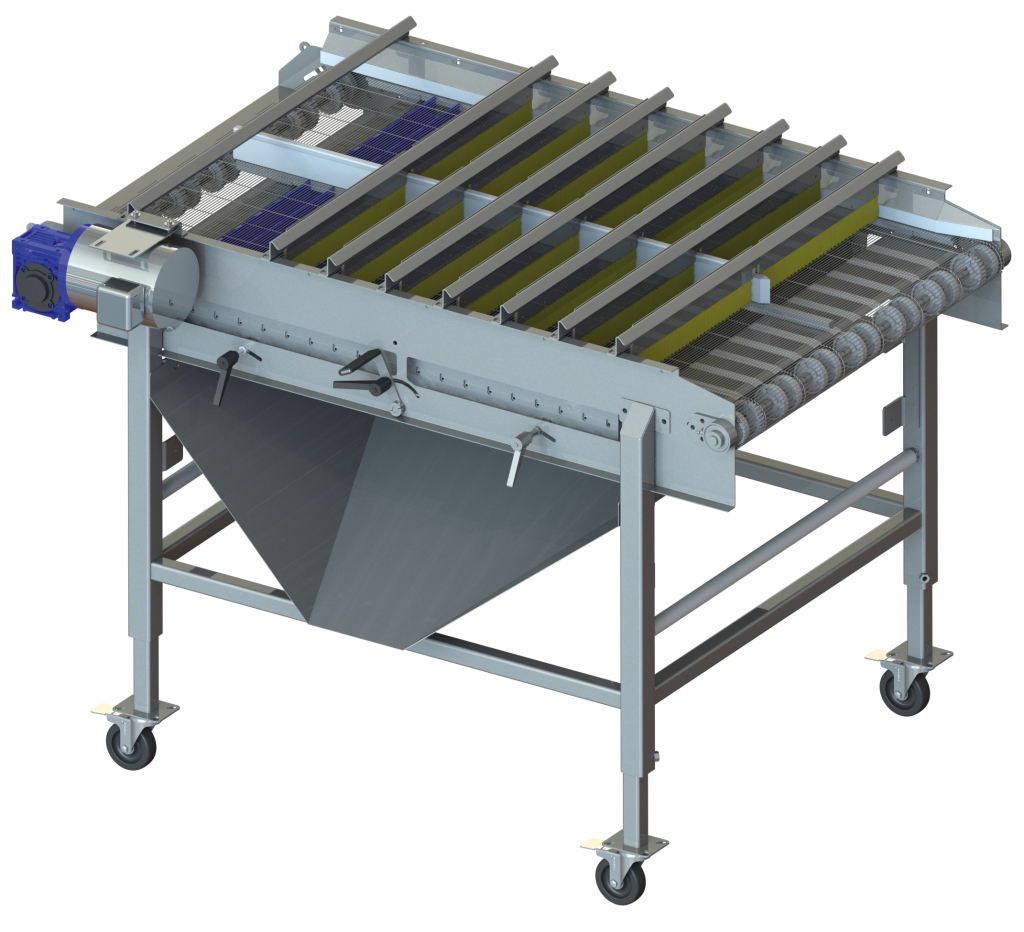 A&B has developed a machine that will efficiently remove stems from your berries that you want to pack for fresh. This Berry De-Stemmer is all stainless steel constructed and can be adjusted in height according to your requirements!
This machine is easy to operate with low maintenance and designed to create an even flow of fruit.
Features and Benefits
•Gentle fruit handling
•Effective stem removal
•Wash down stainless steel motor
•Hollow bore Drive systems
•Heavy duty Stainless Steel construction