Hands free device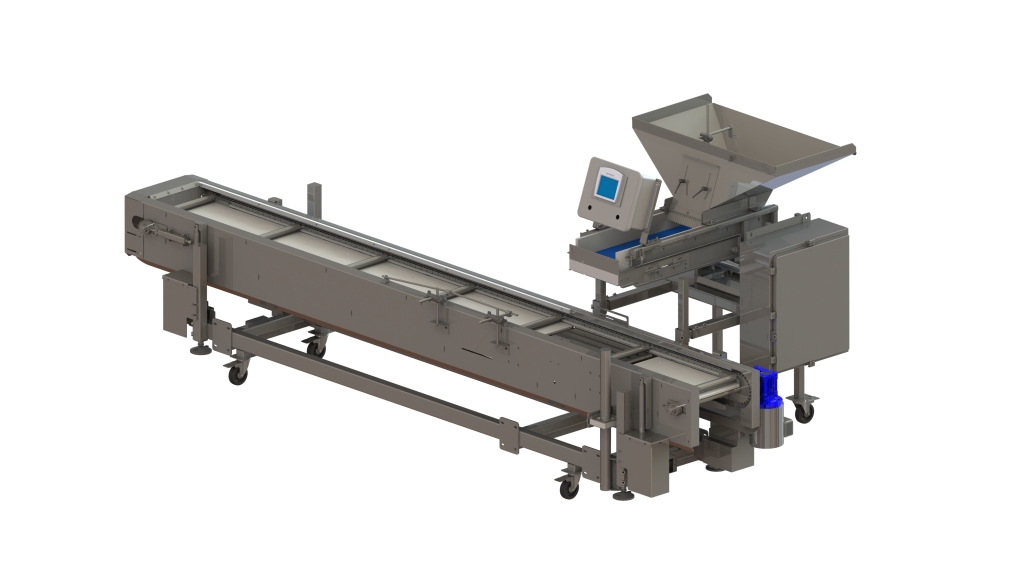 Are you tired of the "product smashing" box fillers on the market today?
Are you looking for something better?
The Automatic Box Filler, much like the manual box filler, was originally designed for the process blueberry industry too. Since then, it has been utilized for nuts, seeds, and many other products as well, while still carrying the gentle characteristics that A&B is known for. Our box filler can be married up to box erectors and automatically index boxes to be filled, with no operator required.
Features and Benefits
Simple to operate
Heavy duty stainless steel construction
Adjustable feed and index height
Food grade belting
Very gentle design
Touch screen controls
Solid state electronics
Very accurate
Low Maintenance
Versatile
Fully Automated